IoCT-CARE
Internet of Cognitive Things for Personalized Healthcare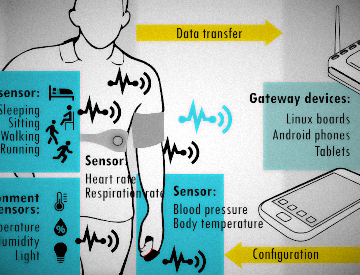 Quality of Experience (QoE) is a key metric for the successful delivery of end-user services for IoT-enabled applications. Achieving consistent end-user QoE poses tremendous challenges in the face of resource constraints and dynamic variations at multiple scales of the IoT system stack: at the application, network, resource, and device levels. This proposal outlines a self-aware cognitive architecture – the Internet of Cognitive Things (IoCT) – that delivers acceptable QoE by adapting to dynamic variations in infrastructural compute, communication and resource needs, while also synergistically learning and adapting to end user behavior. The approach leverages edge (i.e., Fog) computing architectures to introduce intelligence and adaptability in integrated multi-scale IoT systems. The objective is to efficiently manage information acquisition, communication and processing across different scales of the IoT systems, while synergistically coupling learning of end-user behaviors to deliver efficient and customized services. The proposed IoCT system is the first example of architecture where a network of algorithms communicates and collaborates synergistically to achieve a system-wide objective. Cognition and edge computing architectures are leveraged to introduce intelligence and adaptability in integrated multi-scale IoT systems, through a Personal Holistic Cognitive Optimization (PHCO) framework. To this aim, the IoCT will adopt recently proposed learning and control techniques (i.e. Deep Q-Networks), and exploit self-awareness principles to achieve effective system optimization. The project leverages on-going collaboration with the Turku University Hospital to demonstrate a personalized ubiquitous healthcare framework using the Early Warning Score (EWS) system for human health monitoring. Healthcare spending accounts for almost 17% of the GDP in the US. In healthcare, effective monitoring and observation of patients plays a key role in detecting a deteriorating patient. This project's exemplar application on efficient early detection of these life-threatening signs can potentially save lives through better quality of care, and timely delivery of critical/urgent health indicators. The framework and services are also applicable to a broad range of other IoT application domains.
---
Link to Academy of Finland press release (available only in Finnish)
http://www.aka.fi/fi/akatemia/media/Tiedotteet1/2017/suomen-akatemia-ja-yhdysvaltojen-kansallinen-tiedesaatio-nsf-rahoittavat-yhdessa-langattoman-tietoliikenteen-tutkimushankkeita/
Intersys
Modular Interoperability framework for Healthcare Cyber-physical systems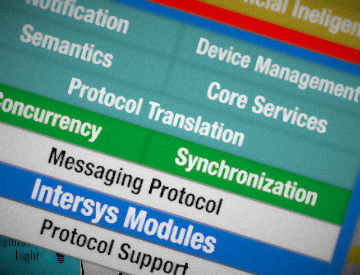 This project is funded by Academy of Finland from 1st Jan. 2016. (http://www.aka.fi/en-GB/A/)
Cyber-physical systems are promising approaches for human beings to reach out to the physical world through digital components. It enables the transformation of our lives in many aspects. One of the benefits is in healthcare domain; various sensors connected to a patient read vital physiological signs, communicate and allow physicians to remotely monitor patients. However, there are challenges to realize this vision of a collaborative Cyber-physical system. Interoperability is one of the obstacles faced by Cyber-physical systems. Due to variations in platforms, protocols and data formats, the heterogeneous components of a Cyber-physical system cannot work together. Moreover, the majority of the devices are resource constrained. This restricts the possibility of using already existing interoperability frameworks.
The aim of this project is to build a modular framework that bridges the heterogeneity of components at different layers of interoperability; technical, syntactic and semantic interoperability. Our initial implementation of a lightweight interoperability framework, LISA, which is inspired by Network on Terminal Architecture (NoTA) serves as the base for InterSys framework. InterSys will be tailored to healthcare requirements and with additional modules to support multiple combination of platforms/protocols.
---
Research Partners:
Department of Information Technology, University of Turku, Finland
Department of Information Technology, Åbo Akademi University, Finland
iPack VINN Excellence Center, Royal Institute of Technology (KTH), Sweden
School of Information Science and Technology at Fudan University, China
VTT Technical Research Centre, Finland
University of Bologna, Italy
---
PASI
Personalized pain assessment system based on IoT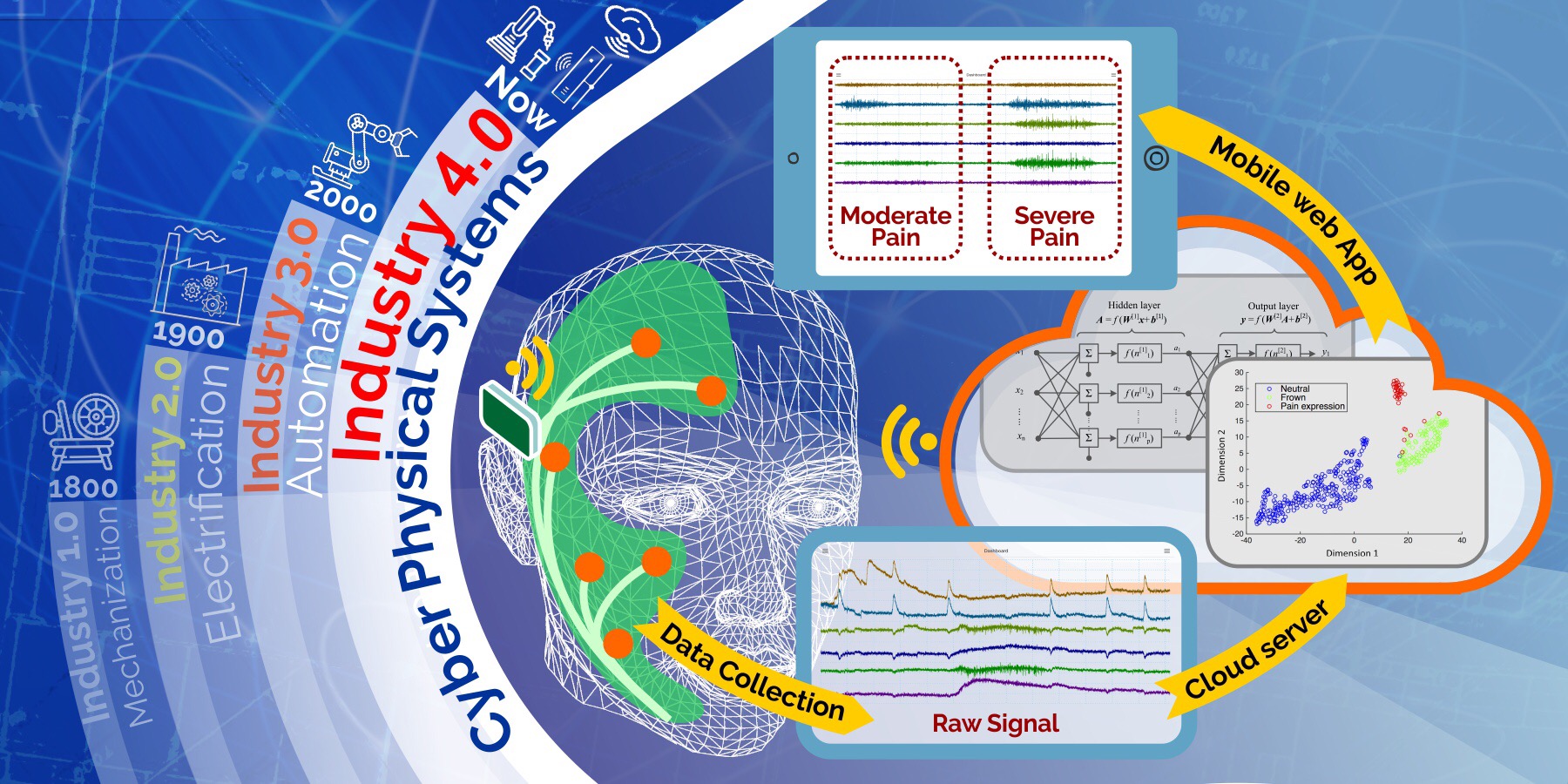 Pain is an unpleasant sensory and emotional experience usually arising from actual or potential tissue damage. Pain, especially the acute and nociceptive type, is perceived from pain receptors in the body and is interpreted by the brain, which could be affected by multiple factors such as emotional state, memories of previous pain, and culture. Due to this reason, pain is considered to be subjective and has been believed as "whatever the person experiencing it says it is". However, not everyone can report their pain. Self-report fails in cases where people cannot communicate by any means, for example, critically ill patients and people with limited cognitive ability. Therefore, in this condition, caregivers have to speculate the pain empirically from the patient's behaviors and the vital sign change. This project aims at automating this empirical procedure by leveraging sensing technology, Internet-of-things technology, as well as health data analytics.
Project – Personalized pain assessment system based on IoT (PASI) is funded by the Academy of Finland from January 1st, 2018 to December 30th, 2019, and is a continuation of our previous Academy of Finland project, Smart pain assessment based on IoT (SPA). As a cutting-edge application and interdisciplinary research, the project connects partners from Nursing Science researchers, the University Hospital at the University of Turku, Finland, and the University of California, Irvine, U.S., with close cooperation.